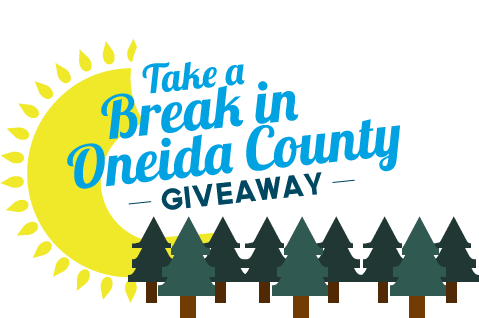 Thank you for entering!
Thank you for entering the Take a Break in Oneida County Giveaway! Be sure to keep an eye on your email to see if you've won.
Well, we don't want you to waste any of your vacation days, so we're giving you a reason to use them all in the Take a Break in Oneida County Giveaway!
And thank you to Comfort Inn (Rhinelander), AmercInn Lodge & Suites (Rhinelander), Northernaire Resort (Three Lakes), Northwoods Zip Line, Black Forest Pub and Grille, The Open Armoire and the St. Germain Area Chamber of Commerce for creating such a wonderful prize package for our winner.
And don't miss any of the other resources we have for visitors: you can find information on places to stay, what to see and where to go by visiting our website. Or, check our Facebook page for the latest news from Oneida County.
Oneida County: Your definition of a perfect vacation.