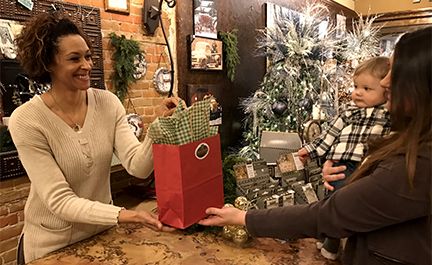 Enter to win a Marshfield shopping getaway!
This holiday season, head to Marshfield to discover a true winter getaway.
There, you'll find great shopping, fun attractions like the annual Rotary Winter Wonderland holiday light show, and much more.
Now, you can experience Marshfield's great shopping and warm hospitality for yourself! Enter the Shop 'til You Drop Sweepstakes today for your chance to win a one-night stay at Hotel Marshfield and $250 in spending cash!